Order your favourite bistrot dishes online and enjoy them in the comfort of your own home. Whether it's our lightly spiced, crispy calamari or beef bourguignon that you've been craving over the last few months, the wait is almost over!
Be rest assured, we'll be following safety and social distancing guidelines so you can enjoy a contact-free takeaway.
Opening times for collection are between 12pm to 9pm, every day.
Click & Collect is currently only available in our Mumbles and Birmingham bistrots, with more to follow soon.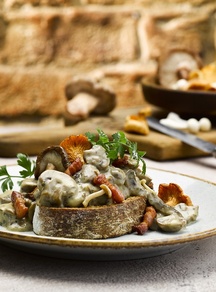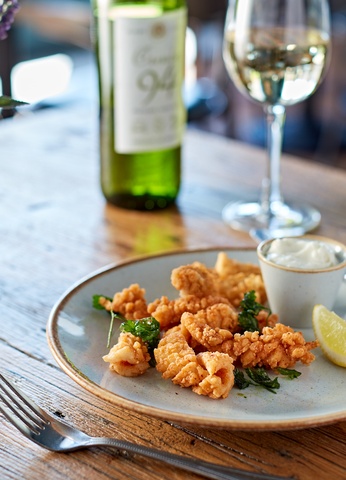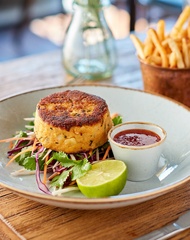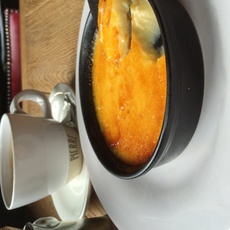 How to Click & Collect
STEP 1
Book a slot online & order from our menu.
STEP 2
Pay online by card.
STEP 3
Arrive at your local bistrot at the chosen collection time and locate the collection point.
STEP 4
Wait for your order in line with social distancing guidance.
STEP 5
Collect your order and enjoy it in the comfort of your own home.
Click & Collect is only currently available in Mumbles and Birmingham at the moment. We'll be introducing Click & Collect into our other bistrots very soon – watch this space!
Find your Collection Point and wait to be served. We kindly ask that you respect the social distancing guidelines while you wait.
No, we just need to see your email confirmation unless you have ordered alcohol.
We will be open for Click & Collect between 12pm and 9pm, every day.
You can place your order any time on the day of collection.
Please call the bistrot to cancel your order. Order's can only be cancelled 1 hour prior to collection time.
Unfortunately, once an order has been placed, it cannot be amended.
Whilst you're making your order there is a drop down list of allergies and you can pick which one applies to you. This will be sent to the kitchen so they are aware.
Not at this moment in time, this functionality will be coming soon!
Unfortunately, you are unable to pay using a gift card at the moment.
The safety of our team and guests is our number one priority. We kindly ask that you do not attend our bistrots to use the Click & Collect service if you are ill and/or experiencing symptoms of COVID-19.
We will have a designated pick up point, where our team member will place your order once you have arrived at your chosen collection time. Our collection points will be sanitised regularly and we will also have social distancing guidance on the ground to allow for a distance of 2m if there are queues.