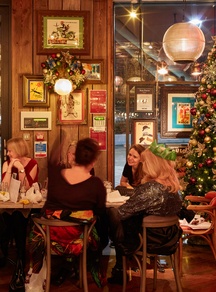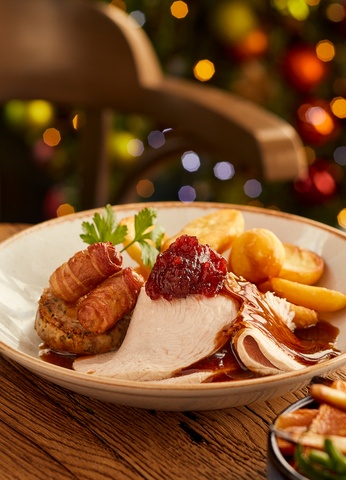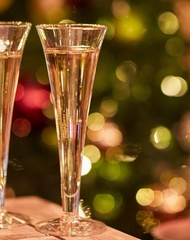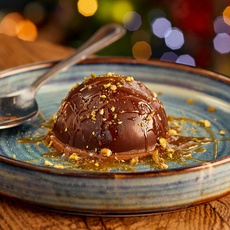 Christmas at Bistrot Pierre
We know the festive season will be a bit different this year, but one thing that will remain the same is the Bistrot Christmas you know and love. We'll take care of every detail; with menus featuring the finest flavours of the season, Christmas cocktails and our stunning decorations – we'll have it covered. You can choose to dine from our Festive menus, Pierre and Prestige and our All-Day Menu will also be available throughout December featuring Bistrot classics and festive dishes for everyone to enjoy. So join us this Christmas and let us take care of you whilst you relax in our beautifully decorated Bistrots.

Christmas Day
If you're looking to relax this Christmas Day and want someone else do the hard work, let it be us. All our restaurants are open on Christmas Day and there's nothing like a Bistrot Christmas – from the Christmas decorations to the perfectly roasted turkey with all the trimmings, we'll take care of every detail on Christmas Day. All you need to do is relax, celebrate with loved ones and enjoy 5 courses and a coffee for £69.95. Some of our restaurants still have availability for Christmas Day so make your reservation today!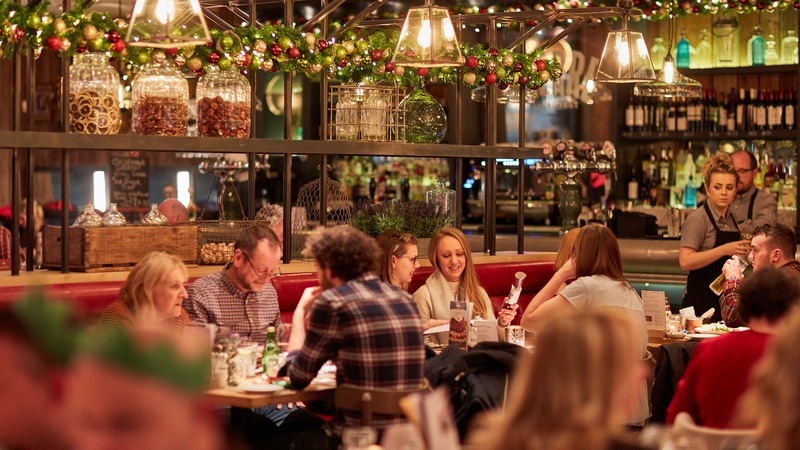 Boxing Day
Why not relax after the rush of Christmas Day and dine with us this Boxing Day? Whether your sales shopping or spending quality time with extended family, let us take care of the cooking on Boxing Day. Menu coming soon!

Gift Cards
The perfect gift this Christmas.
Give the gift of a Bistrot experience with one of our eVouchers, by ordering online today. Whether it's Afternoon Tea for Two, a voucher for one of our 6 course Soiree Gastronomique events, or a cash voucher, we've got the perfect gift for your loved ones this Christmas.

Club Bistrot Pierre
Club Bistrot Pierre is more than just a 'thank you'. We give you points every time you visit so that you can use them to redeem rewards and that's not all! We'll also give you exclusive access to a range of offers throughout the year. Download the app or pick up a card in Bistrot and join today to enjoy exclusive offers in the New Year.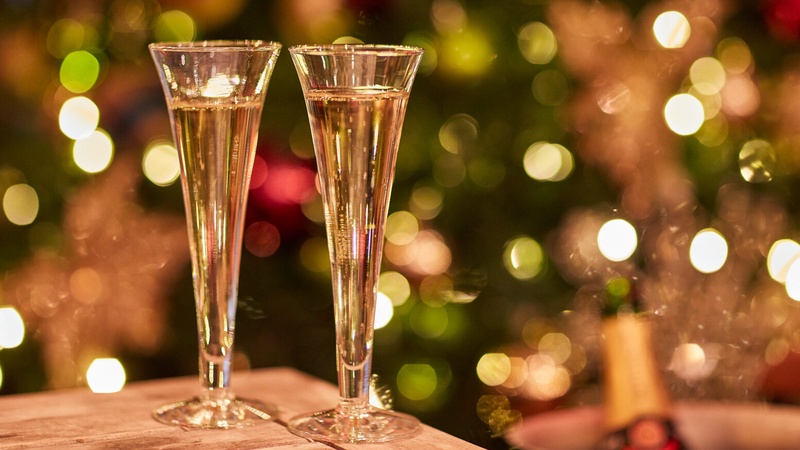 Christmas Drinks Packages
When we say we'll take care of everything for your Christmas celebration, we truly mean it. Pre-order your drinks so you can sit back, relax and enjoy your festive meal with us. We've got a selection of drinks offers that are only available when you pre-order so what are you waiting for? They really are the perfect way to toast the festive season. Our drinks packages are coming soon – watch this space!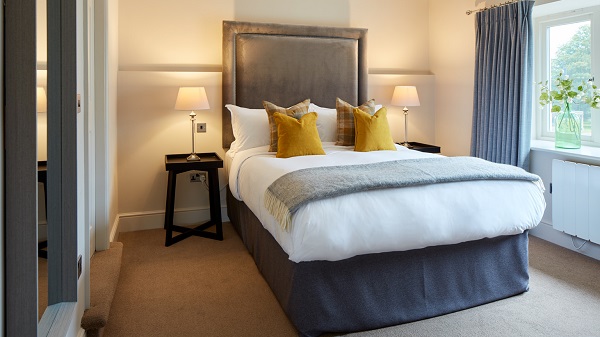 Christmas Getaway
Take a break this Christmas and enjoy a night away in our stunning Rooms in Plymouth or Ilkley. We know how busy the Christmas period can be so take some time for yourself and relax in our stylish rooms and explore the stunning surroundings of each location – the perfect getaway for you and your loved ones.
Arranging your Christmas celebration
Deposits
We require a deposit of £10 per person for all parties to confirm your booking and £20 for Christmas Day bookings.
Pre-orders
We ask that all parties dining from our Festive Menu Pierre or Prestige order before they dine. Pre-order forms must be sent to the Bistrot at least 2 weeks before your meal. The pre-order forms can be found via the menu links above.
Sign up to our mailing list to find out more about Christmas with us…