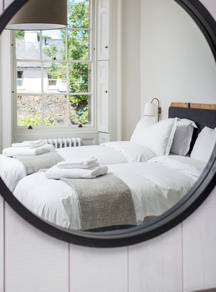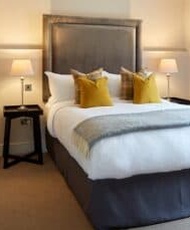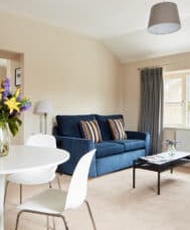 Hotels
We pride ourselves on quality at Bistrot Pierre and our hotels are no different. Our unique Rooms combine periodic architectural charm with light, spacious interiors.
Located in destinations where there's places to explore and places to relax, our Rooms have everything you need for an enjoyable stay.
Residence One
7 Royal William Yard, Plymouth, Devon, PL1 3RP
A 2022 Travellers Choice Winner, awarded by Trip Advisor. Located in a stunning Grade II* listed building, our collection of 14 stylish, simply appointed bedrooms are filled with periodic architectural charm and are the perfect place to stay.
The Crescent Inn
Brook Street, Ilkley, West Yorkshire, LS29 8DG
A 2021 Travellers Choice Winner, awarded by Trip Advisor. Boasting pride of place in the heart of Ilkley's town centre, The Crescent is home to our award-winning collection of 14 boutique bedrooms including 3 suites which are the ideal place to relax after a day of exploring the stunning area. Recently awarded with a 4* rating and the VisitEngland Gold Award for offering exceptional quality of accommodation and customer service it's the perfect getaway for you and your loved ones.