Our French restaurant in Leamington Spa
Recognised as a 2021 Traveller's Choice Winner by Trip Advisor, for consistently delivering fantastic experiences to our guests. Enjoy freshly prepared French food in Leamington Spa's town centre. Located on Park Street close to the Jephson Gardens, our bistrot offers a charming place in which to enjoy affordable French-style dishes, freshly prepared by our chefs every day.
Whether you're on a shopping trip, lunching with friends, having a celebratory dinner or relaxed family meal our bistrot is the perfect place to eat in Leamington Spa. Open 7 days a week for lunch, dinner and breakfast at weekends, we have something for everyone including gluten-free, vegan and vegetarian options.
Opening Times
Opening Monday 17th May:
Monday: 11:30am - 9:30pm (Closed 3-5pm for team training)
Tuesday: 11:30am - 9:30pm
Wednesday: 11:30am - 9:30pm
Thursday: 11:30am - 9:30pm
Friday: 11:30am - 10pm
Saturday: 9am - 10pm
Sunday: 9am - 9pm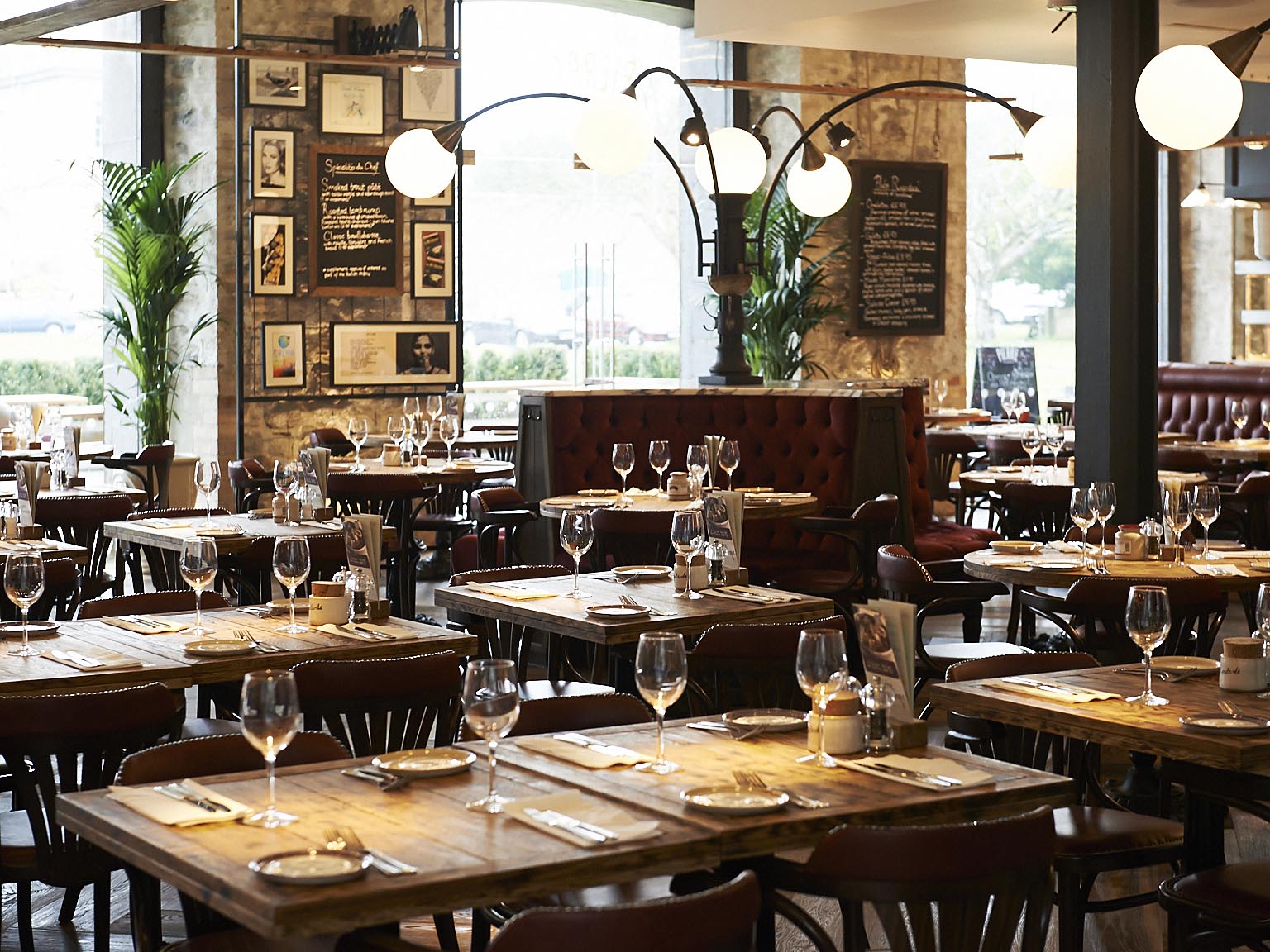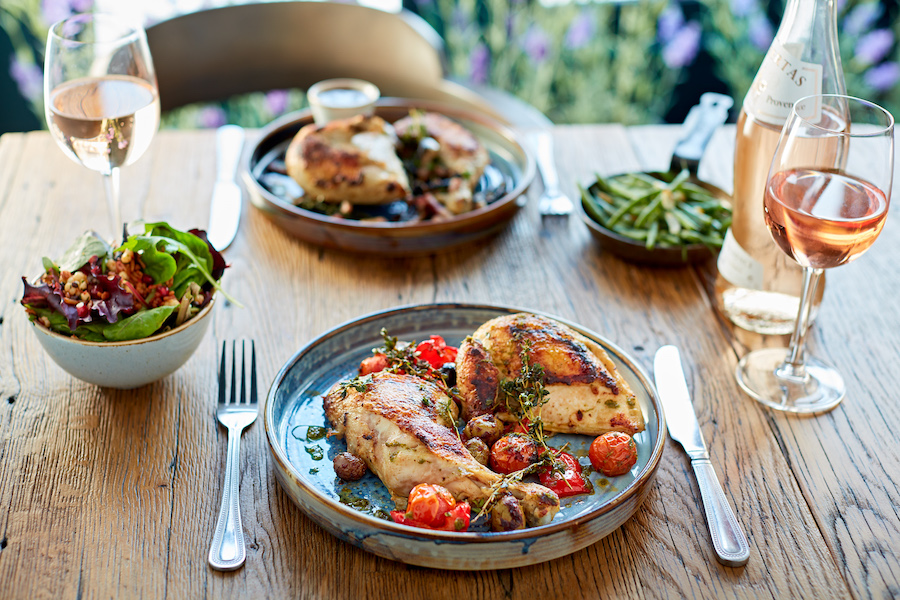 Our Food
Inspired by our travels around France and beyond our menus combine bistrot classics with new seasonal dishes. Why not try our incredibly popular Prix fixe menu where you can enjoy 2 courses for £12.95, or 3 courses for £14.95?
View Menus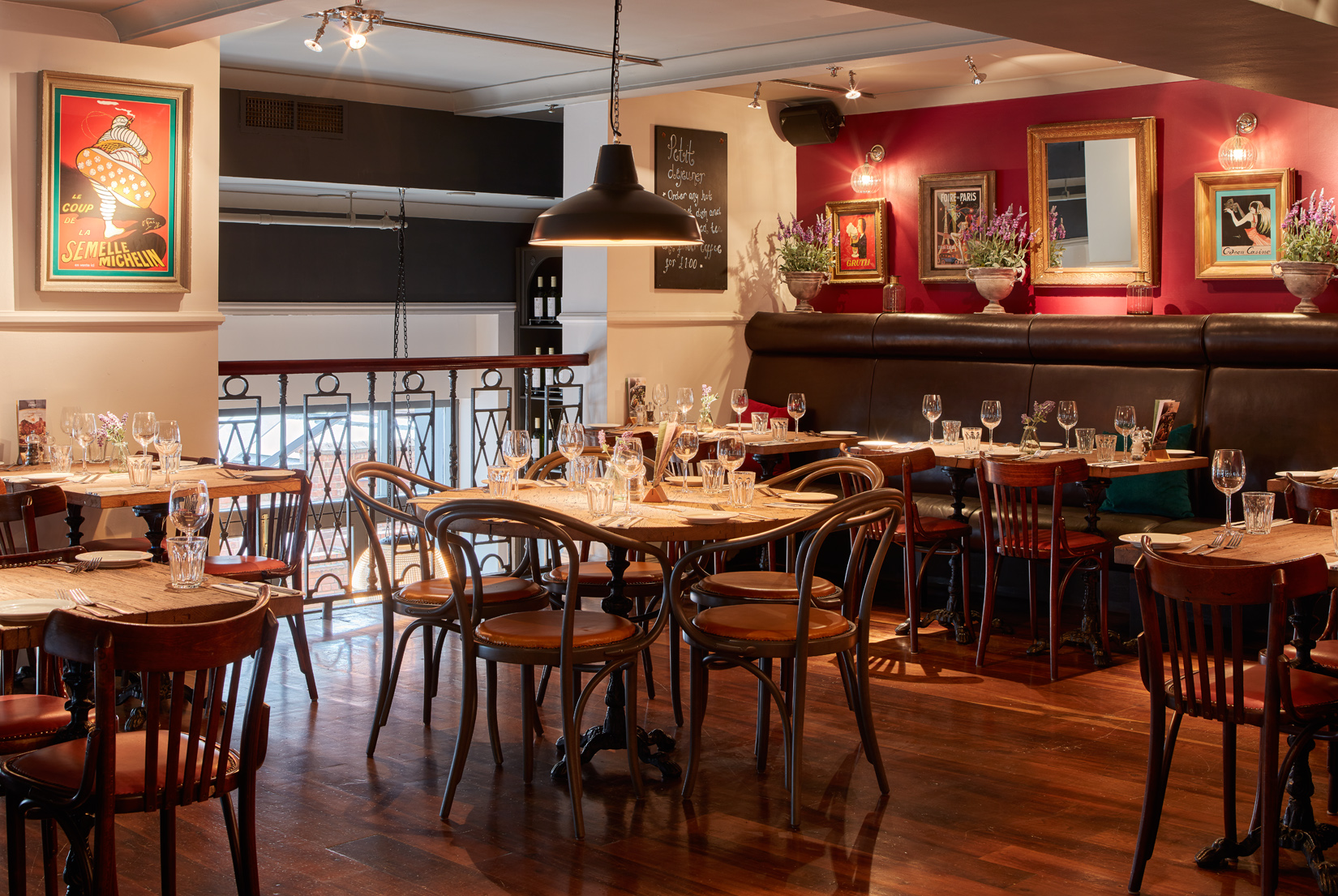 Private Hire
From birthdays and baby showers to networking, our bistrot is the perfect place to have your memorable event. We offer private hire of our entire first floor, which provides an exclusive place for you and your guests to relax and enjoy the celebrations. Whatever your occasion, our team will help make your day special and you'll be sure to find that perfect space to impress your guests.
Find Out More
News & Events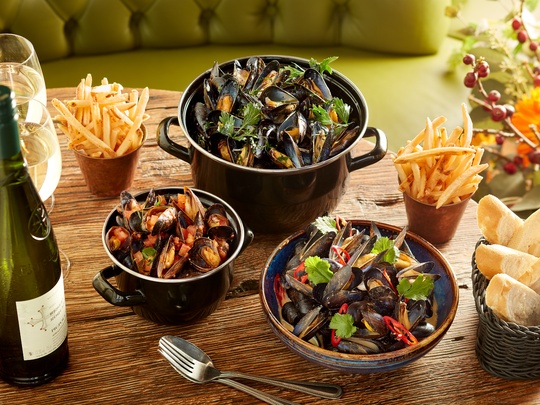 Moules-frites festival!
Join us for our Moules-frites festival to celebrate National Seafood Week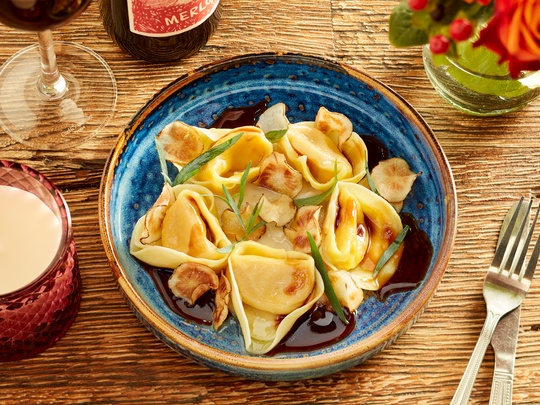 Introducing our NEW Autumn Menu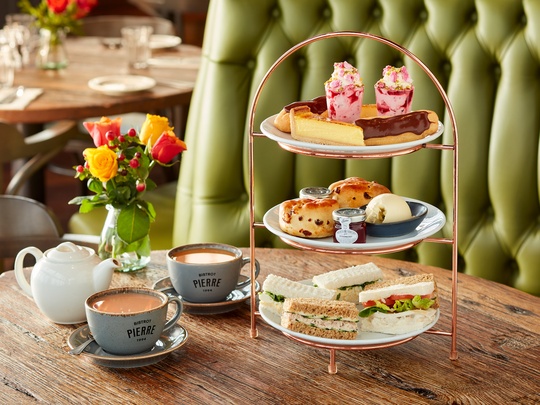 Introducing our NEW Autumn Afternoon Tea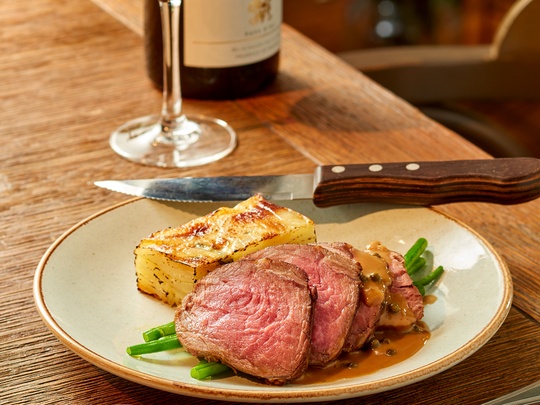 Soirée Gastronomique
Join us on the second and fourth Tuesday of the month and enjoy six courses of freshly prepared French-style bistrot cooking for just £24.95.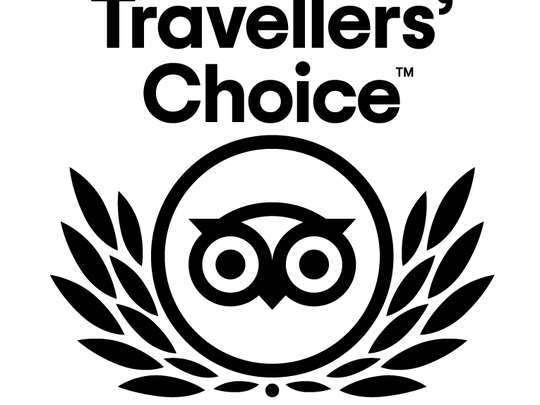 Winners of the Traveller's Choice Awards by Trip Advisor
Many of our Bistrots & Rooms have been awarded with the Travellers' Choice Award for 2021, by Trip Advisor...