Our French restaurant in Ilkley
Located in the heart of Ilkley, our Bistrot is the perfect place to enjoy a casual catch up over lunch, a relaxed family meal or those long-awaited reunions with loved ones. Open 7 days a week for indoor dining at breakfast, lunch and dinner you can enjoy freshly prepared French food from our new menu including gluten-free, vegetarian and vegan dishes. Situated within The Crescent, a stylish arc-shaped building that dates back to 1861, along with a collection of boutique bedrooms by Rooms by Bistrot Pierre and our sister pub The Crescent.
Opening Times
Open every day:
Monday: 7:30am - 9:30pm
Tuesday: 7:30am - 9:30pm
Wednesday: 7:30am - 9:30pm
Thursday: 7:30am - 9:30pm
Friday: 7:30am - 10pm
Saturday: 7:30am - 10pm
Sunday: 7:30am - 9pm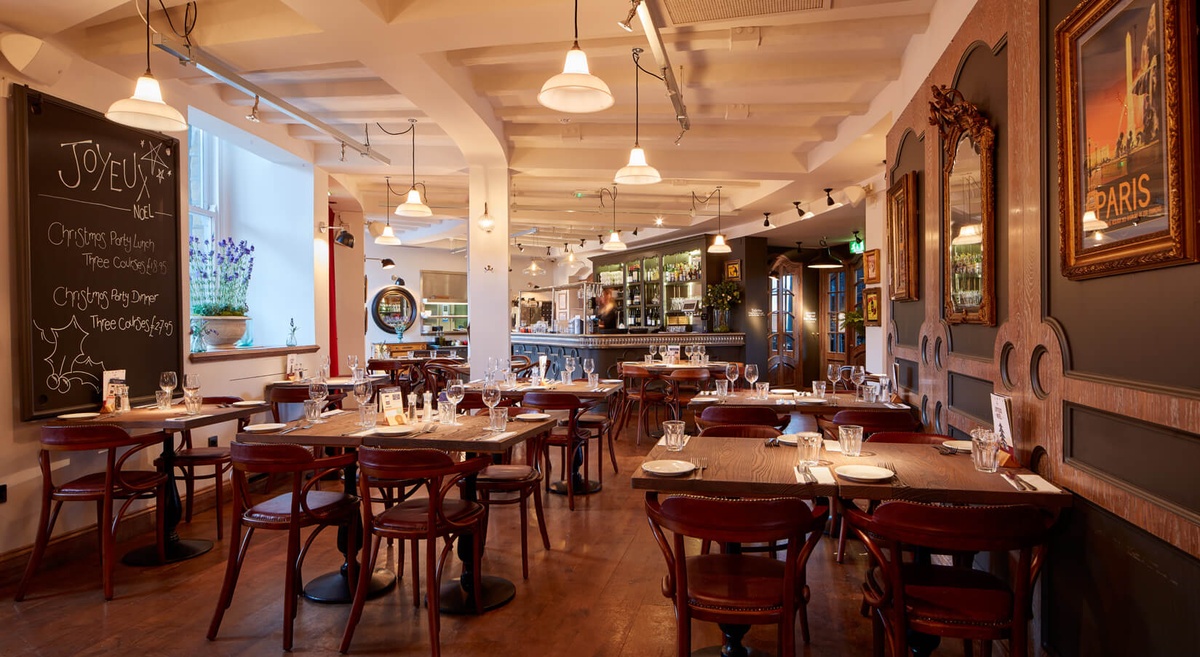 News & Events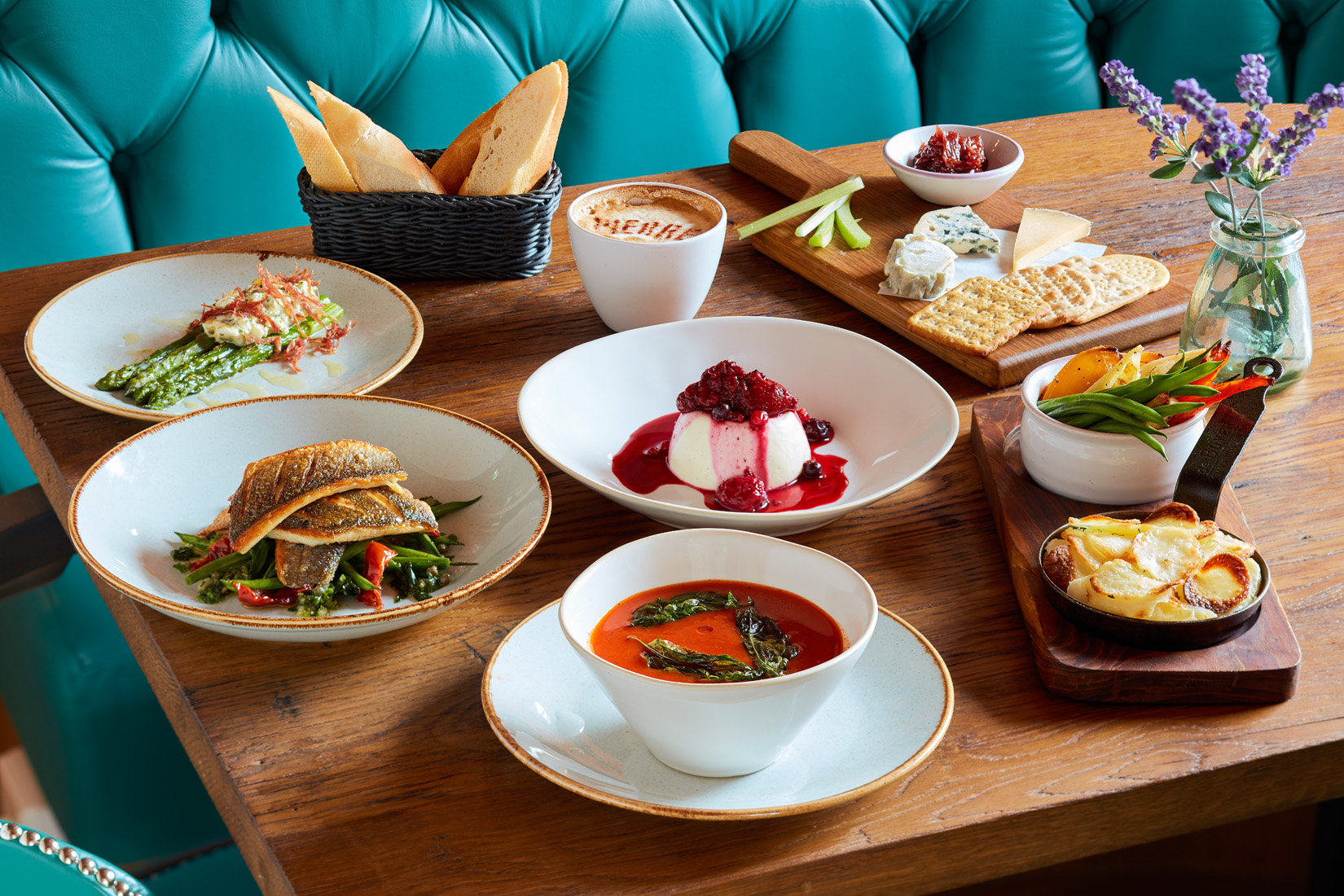 Soirée Gastronomique
Join us on the second and fourth Tuesday of the month and enjoy six courses of freshly prepared French-style bistrot cooking for just £23.95.